Body news
We are pleased to annouce the launch of a new product in our PDL family: the PDL 4100 International EG, which will be available in English, German, French, Italian and Polish.
PDL 4100 International EG helps full service independent shops with a wide range of repairs. From resetting simple oil change indicators, diagnosing intermittent system failures to programming vehicle controllers when components are changed during a repair.
With his features, the new product makes easier all the operation work:
Five-second boot-up
8 inch color screen touch display
Automatically makes the correct vehicle selection
Code Scan offers a Vehicle System Report
Cause & Effect Diagnostics
Steady-charge battery system which charges automatically when connected to the vehicle
Dimensions 281x160x40 (mm)
Recording buffer: 2000 Images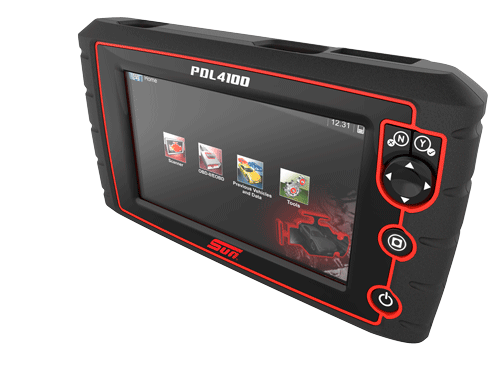 Discover more about PDL 4100 International EG!