MOST RELIABLE RECALIBRATION SYSTEM FOR ADAS EQUIPPED VEHICLES
Ready or not, ADAS equipped vehicles will be pull into your shop. ADAS creates new challenges for all repair shops and even small repairs can result in the need for recalibration.
The EZ-ADAS Recalibration System features an innovative collection of precision tools with leading- edge design. It features a intuitive laser-guided target placement that ensures accurate, error-free positioning and increases shop's productivity.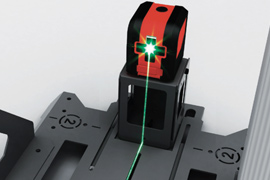 Laser Technology
Laser-guided positioning for a fast and accurate target placement.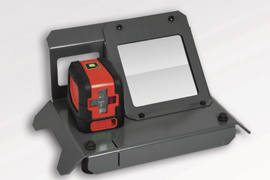 Mirror Laser Stand
Easy centerline setup using mirror stand for accurate positioning.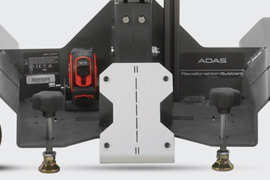 Patent-Pending Target Positioning
Target placement guides with OEM specifications.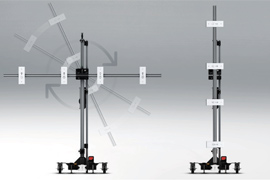 Fold-up and Roll Away
Space-saving design reduces the need for extra shop storage.
Forward Camera Recalibration Target Kit
Basic
Deluxe
Honda®|Acura®
√
√
Hyundai®|Kia®
√
√
Mazda®
√
√
Nissan® |Infiniti ®
√
√
Audi®|Volkswagen®
√
√
Mercedes-Benz®
√
√
Toyota®|Lexus®
√
√
Subaru®
√
Mitsubishi®
√
Rear Camera Recalibration Targets
Basic
Deluxe
Audi®|Volkswagen®
√
Mercedes-Benz®
√
Front Radar Recalibration Reflector
Basic
Deluxe
Honda®|Acura®
√
Mazda®
√
Toyota®|Lexus®
√
Kit Components
Basic
Deluxe
Target Stand
√
√
Alignment Fixture
√
√
Alignment Fixture w/ Laser
√
√
Laser Assembly (2)
√
√
Alignment Plate
√
√
Tape Rule
√
√
Tape Rule Stand
√
√
Extension Arm (2)
√
√
Rear Alignment Plate
√
Radar Alignment Stand
√