Body news
The SUN Diagnostic Thermal Imager creates a new workshop solution with the aid of infrared technology to make heat 'visible' and reveal problems on a vehicle.

It allows technicians to be more accurate and productive in their work by giving them a direct insight into the source of issues.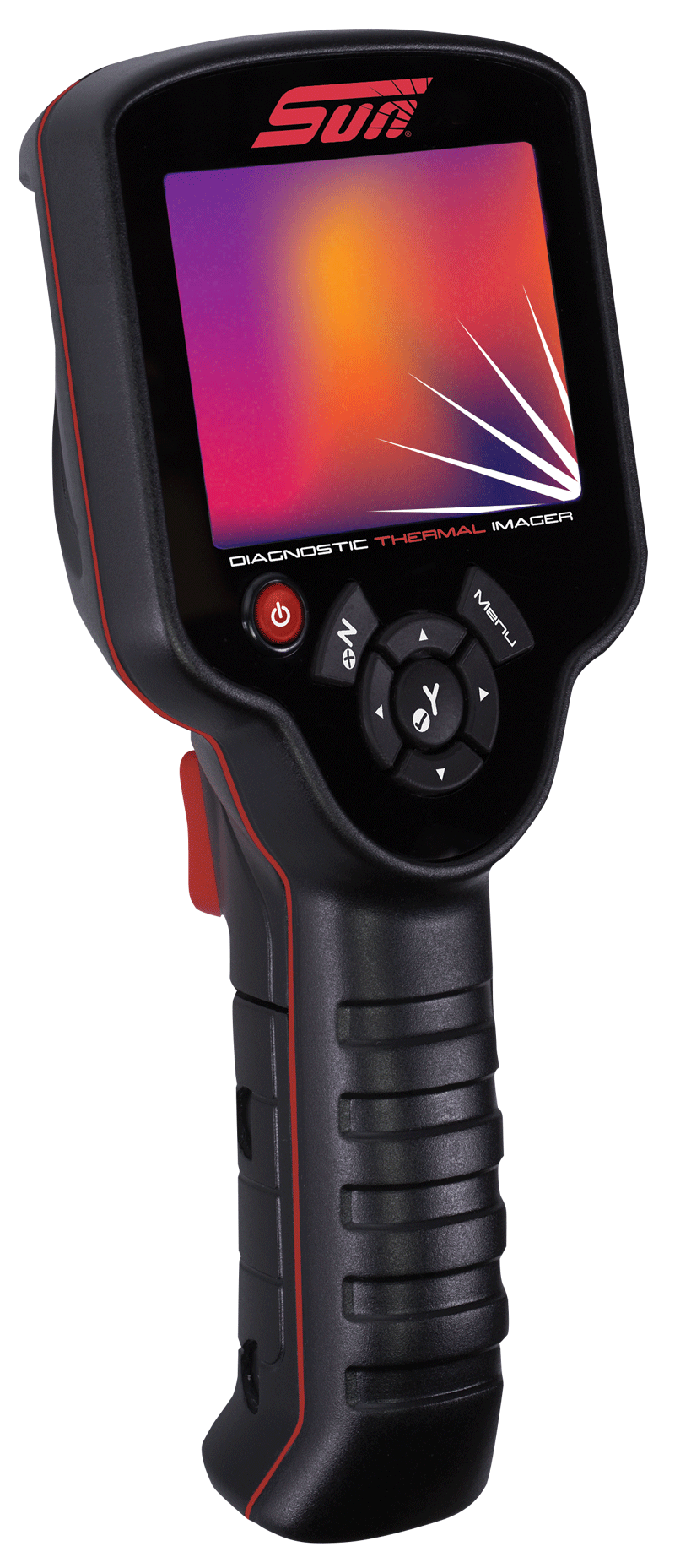 BENEFITS:
Detailed thermal images made up of 4.800 distinct temperature zones




Exclusive database of guided tests, automotive applications and reference images to help interpret results




Reveal heat sources like dragging brakes, heated seats, misfiring cylinders, worn bearings and any other heat source on the car




Show extreme temperatures up to 448 degrees Centigrade




Automatic scaling to show the temperature of everything in the image




Provides true imaging and far more insight than infrared thermometers, which only show a single temperature reading




Rechargeable Lithium-ion battery with a four hour charge life
Discover more about NEW Diagnostic Thermal Imager!